For the following women, the Texas Hill Country represents more than just its picturesque beauty of vast rolling hills, small quiet towns, and relaxed way of living, but it's also the people who make up the region. Working and living in the Texas Hill Country go hand in hand, because they not only love what they do, but they enjoy doing it for and with the people of their communities in the places they choose to call home.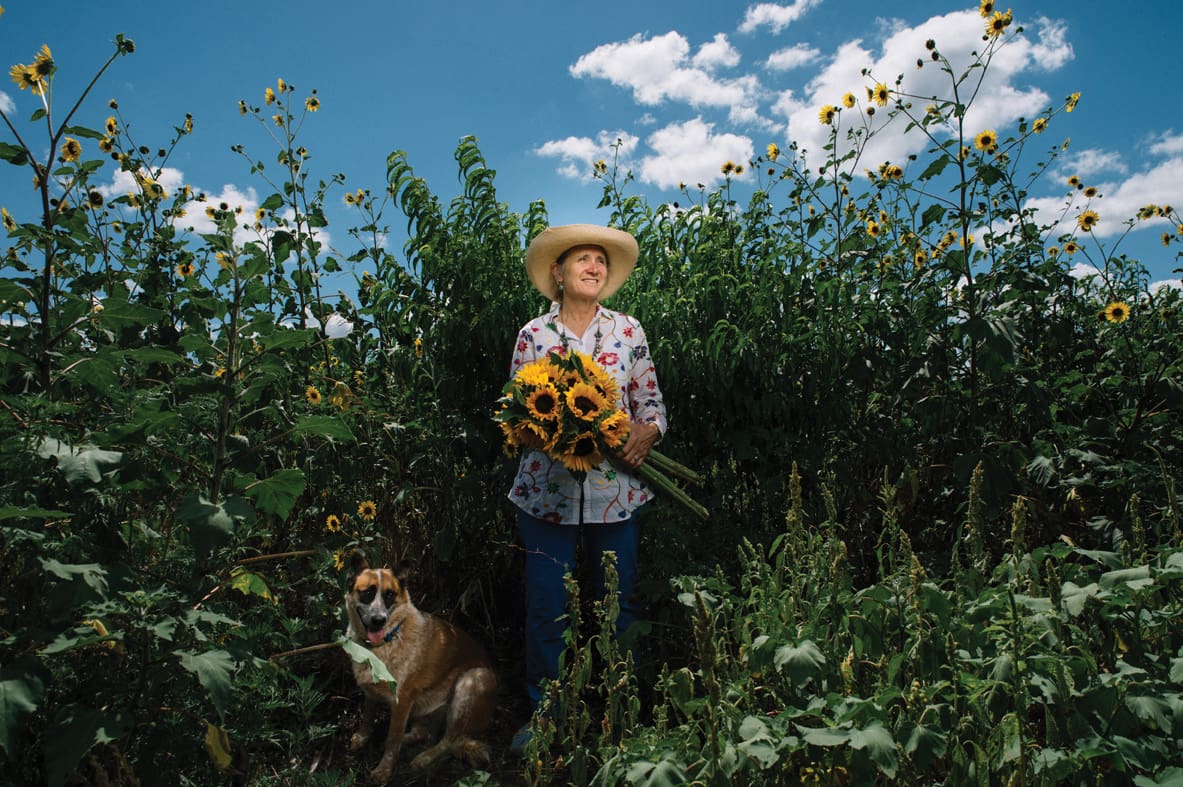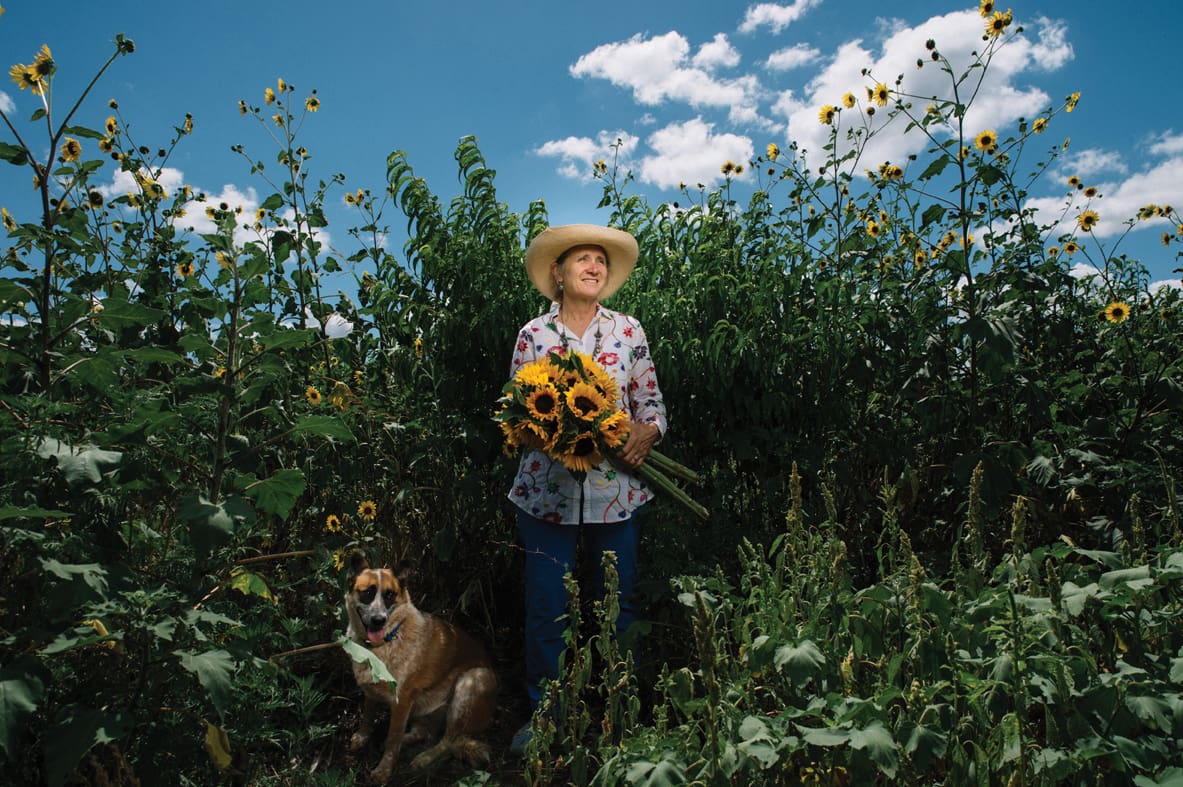 Pamela Arnosky
Texas Specialty Cut Flowers and Arnosky Family Farms
Agriculture in Texas requires reverence for the unexpected changes Mother Nature will throw at you and love for the land to bring your harvest to life. Pamela Arnosky of Texas Specialty Cut Flowers and Arnosky Family Farms has shown that same love and reverence for the Texas Hill Country since 1990 when she and her husband Frank, a horticulturist, first began their small greenhouse business along the Hays/Blanco County Line.
They started out delivering high-quality bedding plants and poinsettias to Austin, College Station and Houston garden centers, By 1993, they had tilled up a 1/4 acre of ground right in front of their cabin to plant their first cut-flower garden.
When the first Austin HEB Central Market opened and word first got out about their "Fresh from the Texas Hill Country" flowers, they sold out every week. Locally, they have provided flowers to various artists of the Guadalupe Cultural Arts Center since before 2000 for the Dia de Los Muertos (Day of the Dead) Celebrations, and year-round they supply HEB Central Markets and several HEB Bloom Stores.
With all the success Texas Specialty Cut Flowers has experienced, especially within those first 20 years, Arnsoky's favorite part as a flower grower was having her family there with her. All four of her children grew up in the business and learned to grow, process and market flowers.
She and her husband recently decided to establish a peony farm in the Minnesota Northwoods, and the first peonies are due in San Antonio by next summer. This new venture currently places peonies as her favorite flower, but she confessed that she loves them all.
"After nearly 30 years of growing," she said, "one never tires of growing flowers because there is always something new to learn."
Mechelle Salmon
H.I.S Centre (Healthcare Innovative and Sciences Centre)
In the Hill Country area of Bulverde Spring Branch, it's the people and the opportunity to serve those in her community that make Mechelle Salmon's work with the Bulverde Spring Branch Fire & EMS (BSB Fire & EMS) so enjoyable.
She and her husband, along with two of their five children and their grandchildren reside in the area giving her a first-hand look at the hospitality of the people. Over the past 20 years, Salmon has placed focus on the safe and efficient delivery of pre-hospital emergency services," she said. Her favorite part of what she does is collaborating with different groups of people all who have the common goal of saving lives and improving the quality of life for their community.
In January of this year, she stepped into the role of chief executive director of the H.I.S. Centre (Healthcare Innovative and Sciences Centre), and she expressed enthusiasm for this new direction of services they can provide for those in the medical field.
"In this exciting new role, I now have the opportunity to focus on how we practice medicine." The Centre is a new nonprofit originating from a previous emergency sciences division and community health programs once under BSB Fire & EMS. How the Centre takes these strides to change the way medicine is practiced is through the delivery of high-level bio-skills training, coordination of surgical experiences, and research and development platforms. The reach of these services extends to many: from physicians to residents, to faculty, specialty nurses, and to fellows in all areas such as orthopedics, trauma, hematology/oncology, anesthesia, and emergency medicine, as well as law enforcement specialists in the out-of-hospital area, the Centre is expected to benefit the medical community in numerous ways..
With her recent appointment to the Bulverde City Council, Place 6, she said she is looking forward to the continued opportunity to serve the community.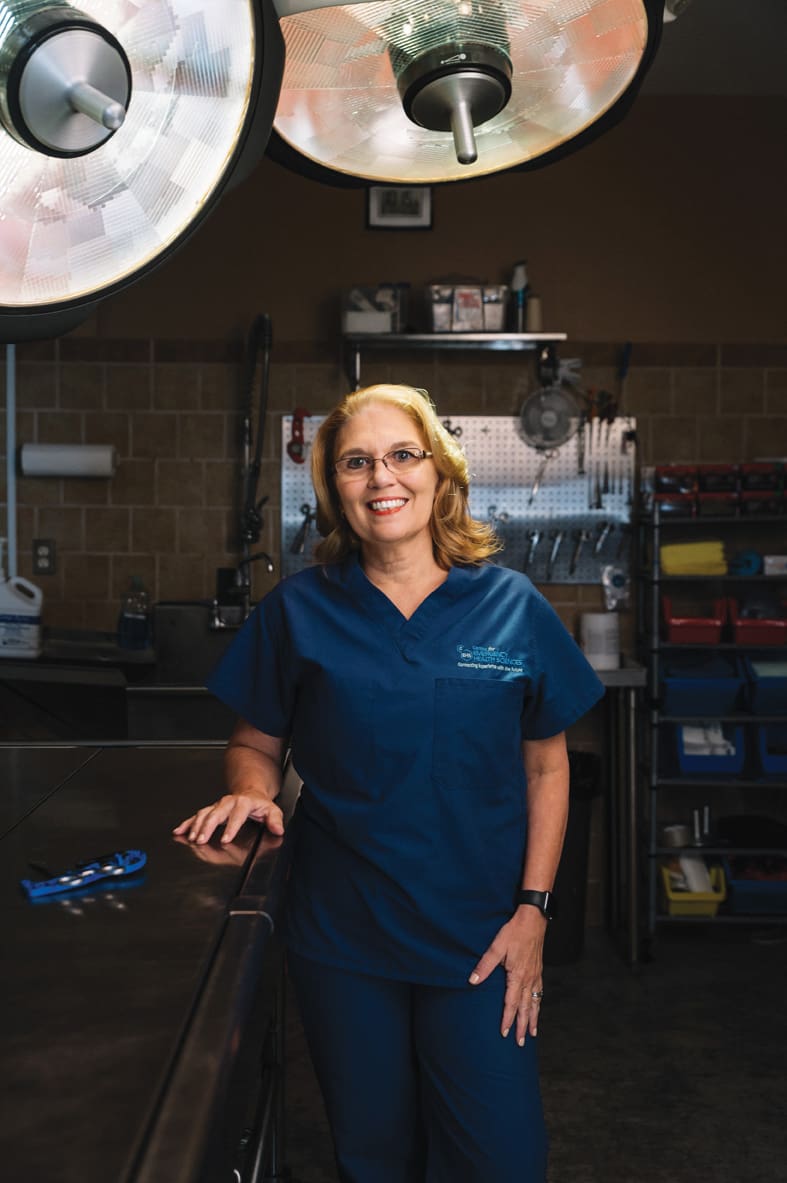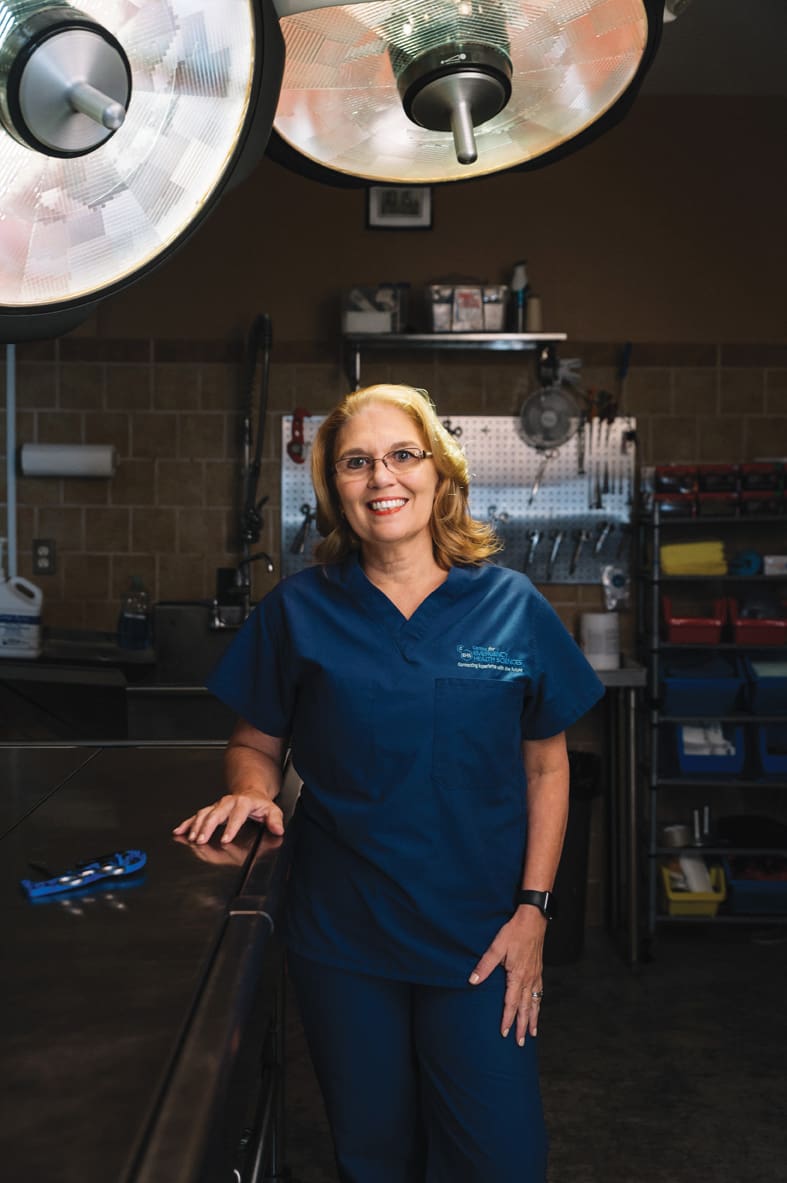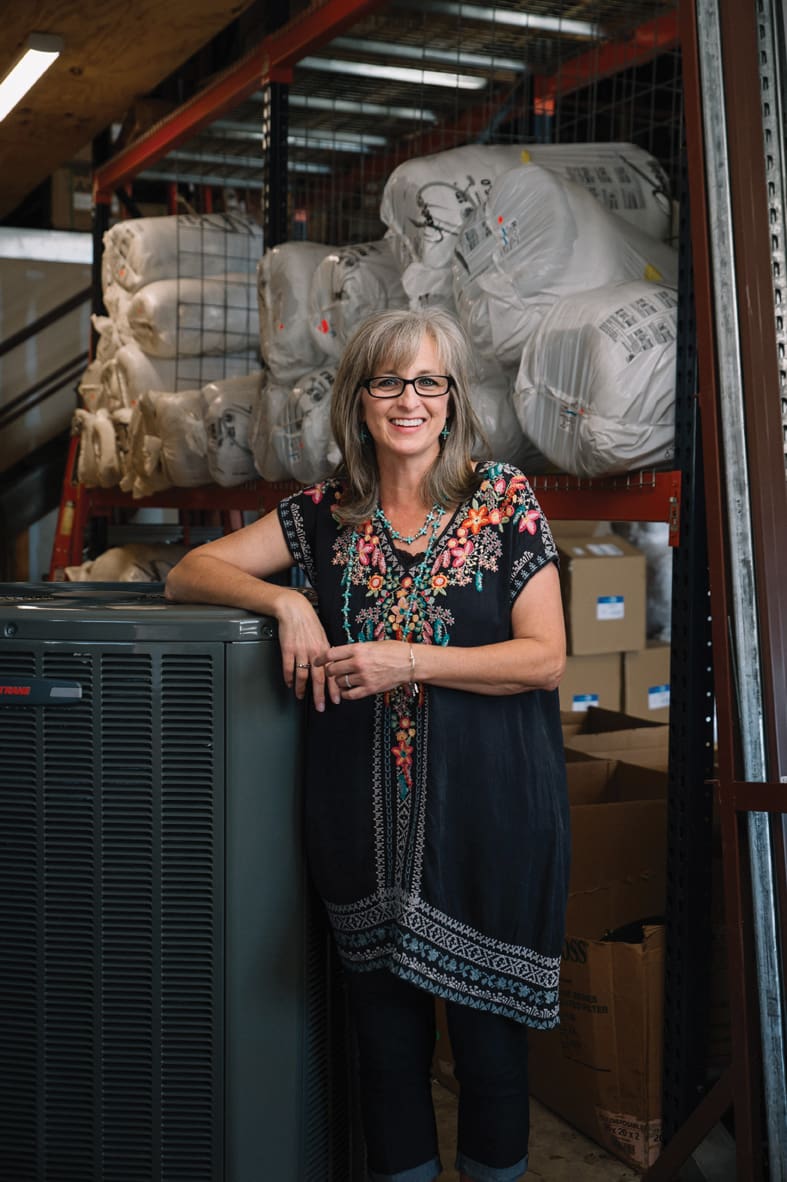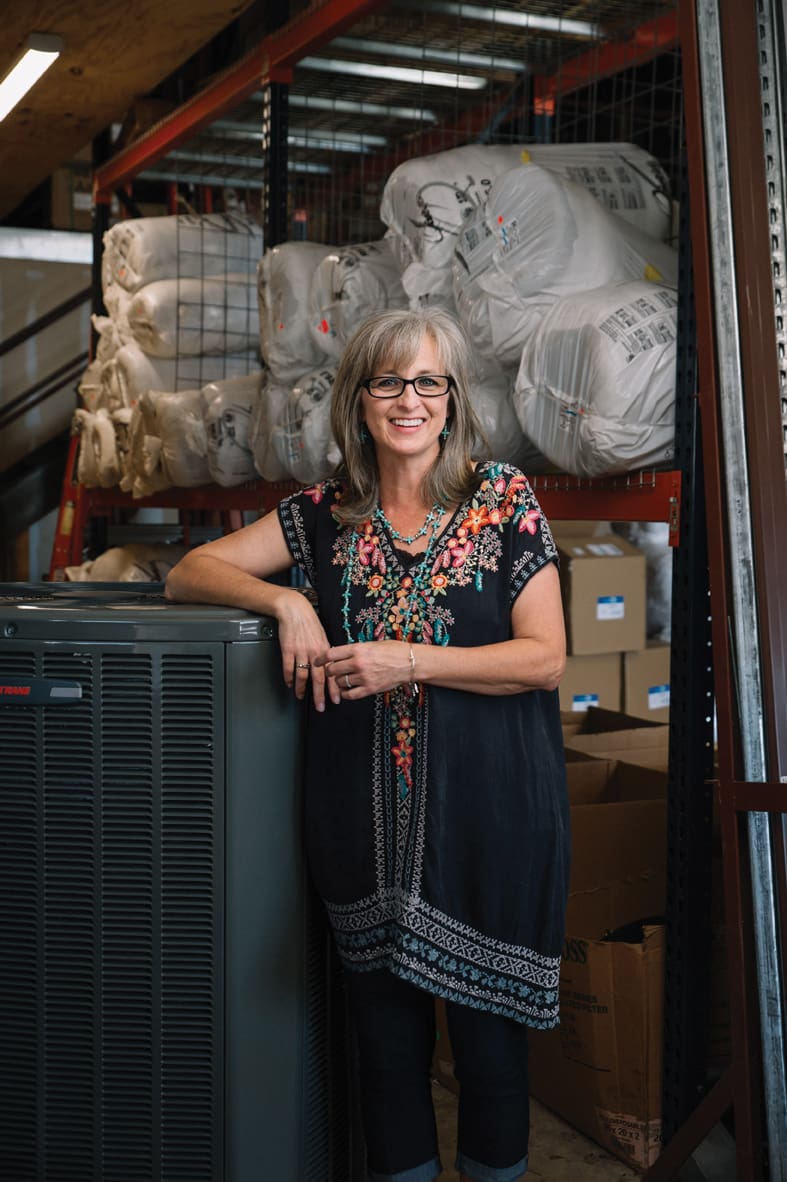 Catherine Wheeler
Blanco A/C Electrical & Plumbing
The beauty of the Texas Hill Country and the people who make up the inviting area are all it took for Catherine Wheeler and her husband to choose Blanco, Texas, as their place to call home. As she puts it, "We fell in love with the beautiful Hill Country after our first visit."
Originally from El Paso, Wheeler attended the University of Texas at Austin. She worked in Austin for a bit before making the move to Blanco, where she and her husband started their family of four children and eventually opened what is now known as Blanco A/C Electrical & Plumbing. Her husband started the business in
November of 1994, and she came on board in 2001.
During those early years, they worked with a small staff only doing a/c work. By 2002 they added electrical, and then plumbing in 2006. In 2010, her husband stepped away to concentrate on the other ventures the two have worked on together.
Today, Blanco A/C Electrical & Plumbing employs a staff of more than 45 people, who Wheeler refers to as "the best team members we could ask for." In a typical workday, she encounters the common workplace activity of laughs, headaches, challenges and opportunities, but Wheeler credits working with the best people, both in her office and out in the field, as part of their success. They work together discussing department goals, reviewing areas for improvement, and celebrating achievements and customer praises.
By Jennifer O'Neill
Photography by David Teran
First Published in San Antonio Woman Magazine July/August 2018 Issue
http://sawoman.com/2018/07/working-living-the-hill-country-way/