Boerne & Comfort
Passion, necessity and family served as the catalyst for the following group of women when setting out to build their businesses. Amber Haynes of McKenna Quinn shares her love for the sports of hunting and fishing through her fashionable and functional pieces made specifically for women. Dershie Kurtz of Texas Kids Home Therapy and Nursing works to meet the needs of children in the Hill Country area with therapy and nursing services, and Brenda Young of Bending Branch Winery has built a family legacy with her husband, helping it to become one of the largest employers in the Comfort area. All three possess no shortage of know-how, perseverance, and most of all, gratitude, for the things they have and continue to accomplish in their respective fields.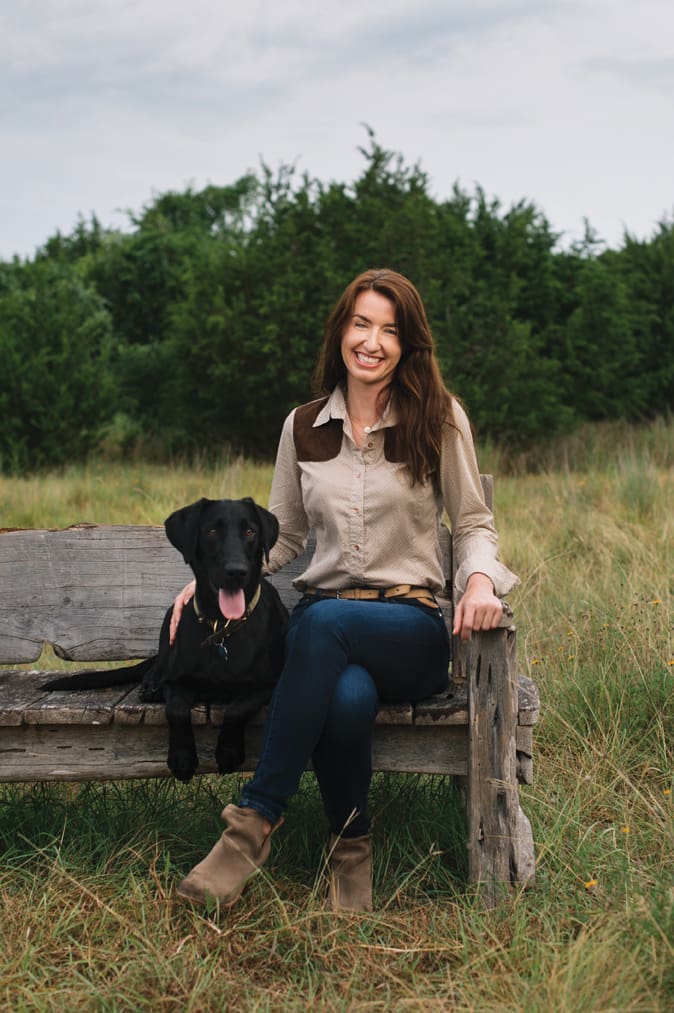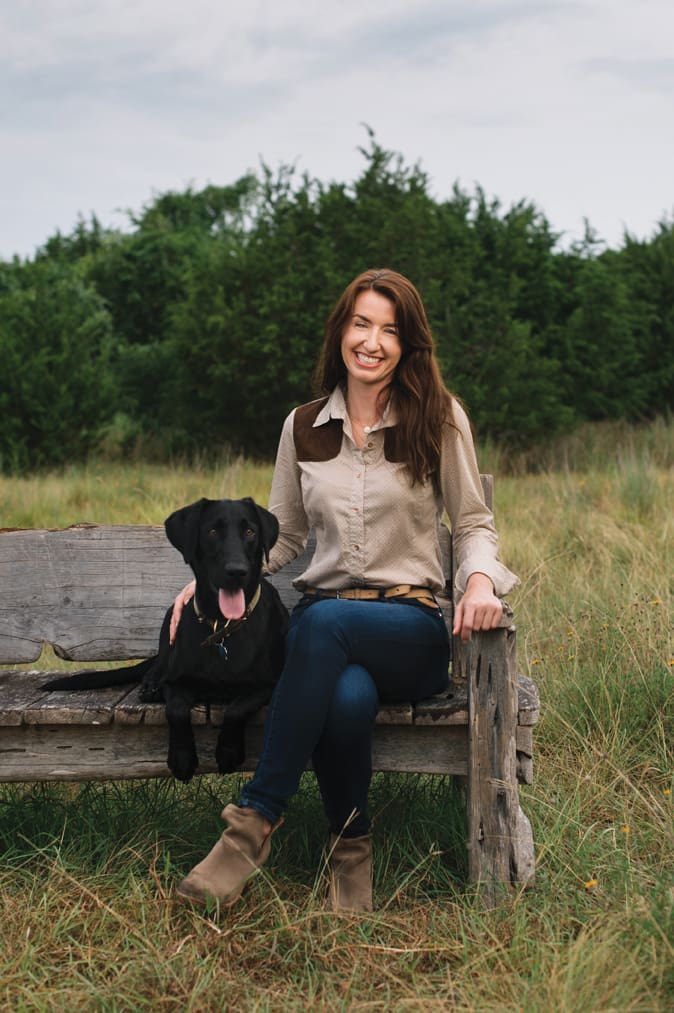 Amber Haynes
McKenna Quinn
For some women, fashion reflects who they are, and sometimes, it also serves a purpose. The marriage of these two is exactly what Amber Haynes has created with her clothing store, McKenna Quinn, which offers women's hunting and fishing apparel for the seasoned and novice alike. Her designs bring "fashion to field and stream", and the decision to do so began with her desire to outfit women in the right apparel made specifically for them and their needs, something she found was lacking.
"There's a lot of guys clothes, but they didn't really have anything that was really created for women to shoot in and hunt in, so that kind of sparked my imagination to see if I could create that," Haynes explained. Growing up, Haynes spent a lot of time with her dad hunting and fishing, but there was a period of time when she stepped away from it. It was after she went through a divorce and had more free time on the weekends that she decided to pick it up again. Haynes then began designing from firsthand experience to produce big seller pieces such as her shirts, which allow movement for hunters to lift their arms for shooting. Her current favorite is a green, sleeveless lightweight version of this shirt. Another customer favorite is her Upland pants. They help keep stickers out when hunting in high grass, and are waterproof. Offered in a flattering, feminine cut, these pants are a great option for women out in the field. Located in Boerne and launched in 2017, McKenna Quinn did not start without trial and error, but over time Haynes found businesses interested in carrying her pieces, and, after a friend's connection with a patternmaker and seamstress, her designs came to life. She does not have a showroom, sharing space with her parents' business office to take orders and send shipments, but three stores play an integral part in showcasing her clothes for customers to try on and see what is featured on her website and blog. Her fishing shirts are available at Laurie Saunders in San Antonio; the Tackle Box in Alamo Heights carries her hunting shirts; and Los Cazadores just outside of Pearsall provides all of her products.
Given the challenges she faced when starting out, including her commitment to ensure all clothing is American made, one of the things she said she enjoys the most is the doors it has opened for her to now host hunting events. Haynes works with different lodges to host an event with sporting clays or dove hunts, and whether it's giving skilled hunters an opportunity to come together with other women who also enjoy it or bringing first-time hunters in to do so in a comfortable setting, these
events allow Haynes to share her passion with others. "I have so much fun getting to outfit these ladies that are getting ready to go out on their adventures," she said. "Some ladies are going hunting with their husbands, families or friends, and getting to outfit them and make them comfortable before they go into the field, I have a blast with that." Her next hosted event, a dove hunt, will take place this month in Pearsall. It's another continued opportunity to hunt more with her dad, and she's also given an introduction to her daughters Piper and Adelaide – both namesakes for a shooting and fishing shirt. You can find her line at www.shopmckennaquinn.com.
Dershie Kurtz
Texas Kids Home Therapy and Nursing
Necessity – that was the driving factor behind Dershie Kurtz and her husband, Stephen's, decision to establish Texas Kids Home Therapy and Nursing. Kurtz, a physical therapist and resident of Boerne for over 16 years, began to notice children were experiencing long gaps in the visits made to their homes for services, as well as companies based out of San Antonio that were simply tired of the drive out to Boerne. That's when she stepped in to ensure the children of the Hill Country area had more opportunities to receive the help they needed. "Knowing that you're helping them and that you're providing a service that they appreciate and really need is rewarding," she explained. Texas Kids provides in-home physical, occupational and speech therapy services, along with private duty nursing in Boerne, treating children as young as newborns up to the age of 21 in their homes to see them in their natural environment and better access their needs. Its reach extends to the rural areas of Comfort, Fredericksburg, Kerrville, Medina, Bandera, Castroville, New Braunfels and parts of San Antonio. When she first began in 2011, Kurtz brought an occupational and speech therapist on board and, together, their three-person team set out to these small towns to get things started.
Kurtz's desire to assist those in need through physical therapy stemmed from watching her grandmother, who lived with Parkinson's Disease and was bedridden with the condition toward the latter part of her life. Kurtz believed if someone was available to help her then she would move again, and this belief – along with being an athletic person herself, having always enjoyed sports – triggered her to look toward a career in rehabilitation.
The decision to start their business venture hasn't been without its challenges, with the therapy side experiencing changes in 2016 with how they do authorizations and how they get paid. Given those challenges, the things she said she enjoys most about what they have accomplished for children and their families is seeing the kids progress. For some of these families, something as simple as being able to sit down and enjoy a meal may have been a challenge, since their child may have had trouble just eating and swallowing prior to therapy. With private duty nursing, they allow families to have a break, giving family members a chance to do things such as go to a job or participate in a sports activity with their other children.
"It can be a huge blessing to some of these families," Kurtz said. "If you've never been in a family like that or been around it, you don't know what a struggle it is for these families to have to live day-to-day with children with major disabilities or illnesses. That positive feedback from parents, families and therapists makes it all worth it." Today, Texas Kids has grown tremendously with a staff of almost 170, which includes about 75 therapists, almost 20 in-office staff, and 70-75 private duty nurses. In talking with Kurtz, she expressed her and Stephen's mentality of always wanting to take care of their staff, and that includes bringing their family dog, Bentley, the designated director of happiness, into the office to keep things stress-free. When the husband and wife team are not in the office, they enjoy helping their son, Kade, and daughter, Karson, with 4H activities, or going to the lake as a family.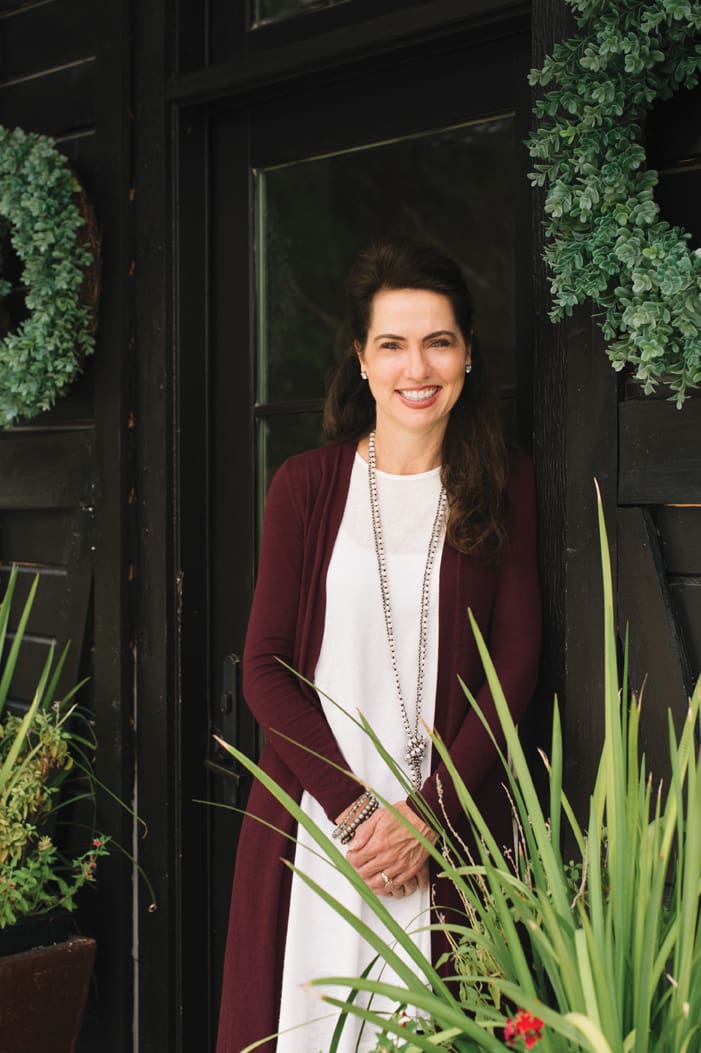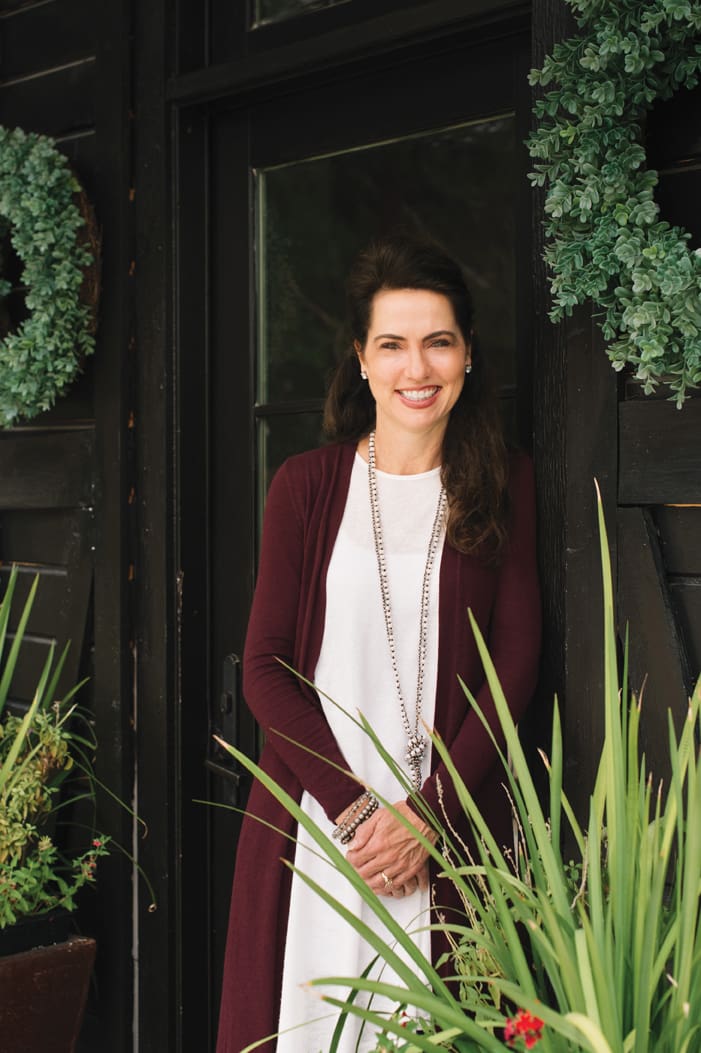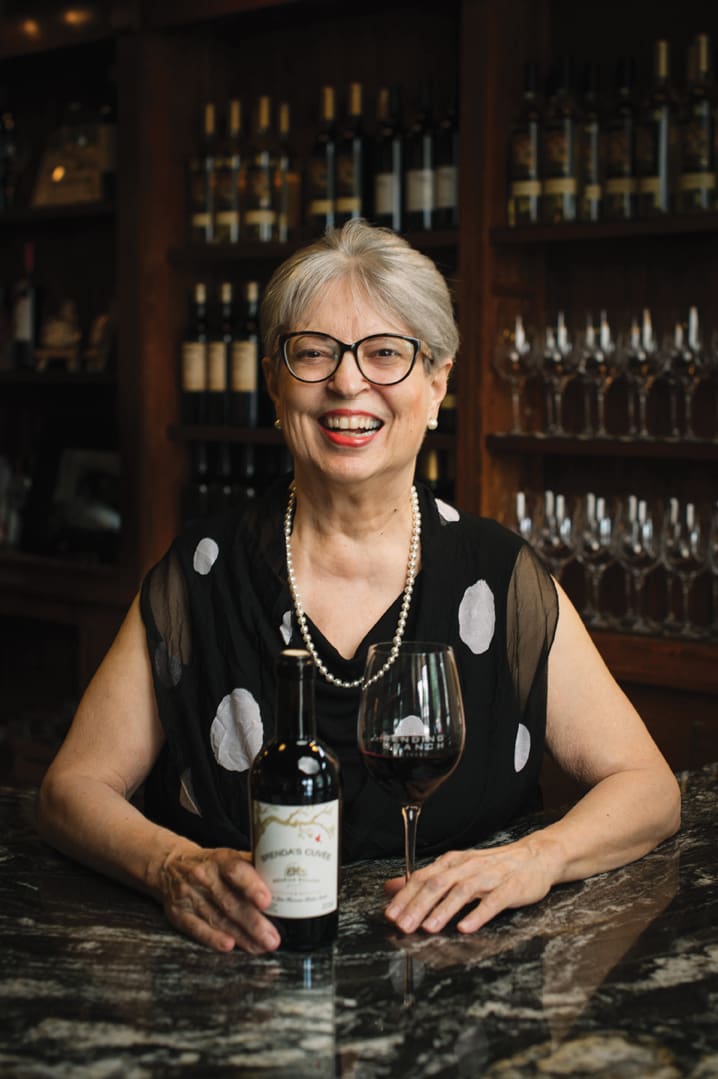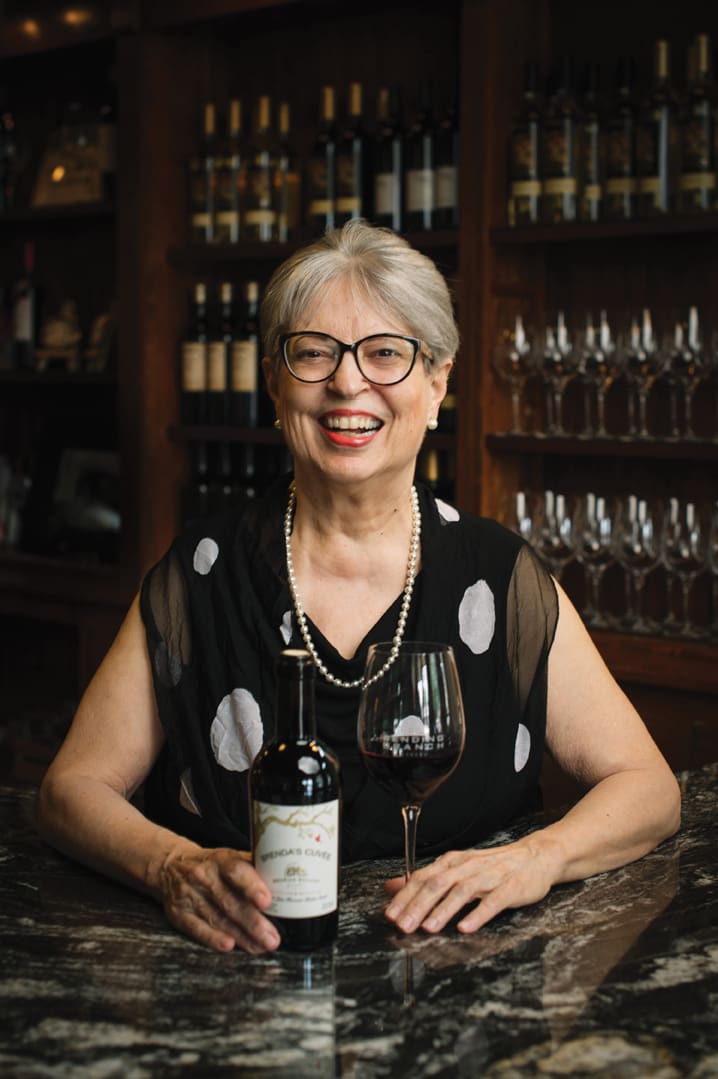 Brenda Young
Bending Branch Winery
Building a business from the ground-up is no easy feat, especially when you are doing it quite literally, which was the case for Brenda Young and her husband, Bob, when they made the decision to open a winery back in 2009. After a year-and-a-half long search to find the right property for grape growing, they came upon the perfect spot near the historic town of Comfort to establish Bending Branch Winery, where today it sits upon a sprawling 56-acre estate. Bending Branch opened its Tasting Room in August of 2010, and another, Branch on High, in downtown Comfort a few years later. From its inception, it has been producing award-winning wines with the most recent award, Top Texas Winery, coming from the 2018 Rodeo Uncorked! International Wine Competition. Its many accolades are something Young credits her husband with, as his medical background and love for science and research all led to his work in creating unique methods for their wine production.
General manager Jennifer McInnis Fadel shared how he uses Thermoflash and Cyro-Maceration to create their wines and has "perfected" winemaking.
During the winery's early days, Young expressed how thrilled she was at the opportunities bestowed upon her through running the winery. "The wonderful aspect for me was the creativity that came out of furnishing and accessorizing the tasting rooms and administration office," she explained. "I didn't see myself as having that skill set." She affectionately recalls writing as her forte, and in the beginning, she handled writing and marketing for the winery's website. Tapping into her creative side was a bonus in what they view as a legacy they have built for their daughter Ali, who currently manages administration tasks for the staff. Running the winery is a family affair in more ways than one, with the sense of closeness extending not only to the almost 30 staff members the winery employs, but also to the rest of the community in Comfort through its charitable efforts. Over the years, Bending Branch has found ways to continually give back to its hometown by hosting various events, from its Tennis Pro Am to the annual Kentucky Derby party. The Kentucky Derby Party, which pays homage to the Young's Kentucky roots, supports the Comfort Area Foundation, which Bob serves on, helping to support the underserved or make improvements around town. On a weekly basis, Bending Branch even hosts a potluck dinner at the Branch on High Tasting Room, where locals come together over themed dinners to socialize and share a meal as
a community.
This fall Bending Branch will support its most special cause to date, Parkinson's research, with its offering of a special reserve wine. A late harvest Petite Sirah fittingly called Brenda's Cuvee will be available for the first time to support Young and her
diagnosis with Parkinson's Disease. A portion of those proceeds will go to the Michael J. Fox Foundation for Parkinson's research. Young was first diagnosed back in 2005 while they were still living in Atlanta and began stepping away from her work at the winery in 2014. She underwent deep brain surgery two years ago, and her strength and joyful spirit continue to shine through as she refers to notable people — including Einstein, Michael J. Fox and Muhammad Ali — who share in the diagnosis. "I am in good company," she said. Bending Branch Winery was just voted the third Top Winery Tasting Room in the country by USA Today. They are open Thursday through Sunday with tours taking place every Saturday at 2:00 pm, but no appointments are necessary when stopping by. If you love great wine and want to visit a nationally-acclaimed winery, you'll want to pay them a visit.
By Jennifer O'Neil
Photography by David Teran